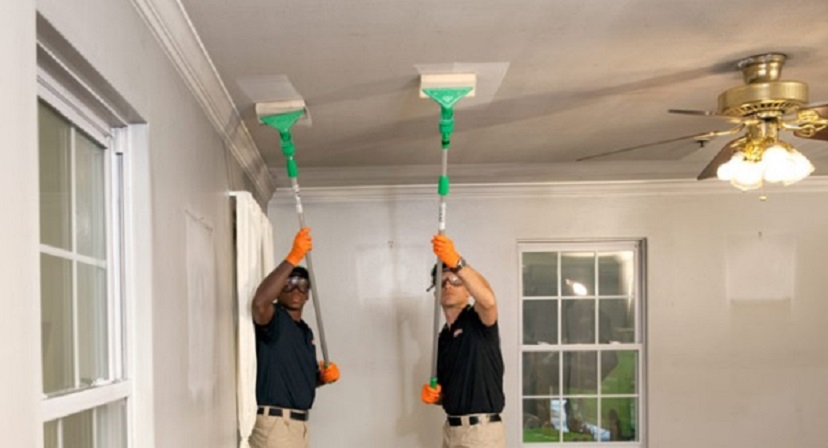 Fires can be especially devastating to your home or business. After the fire trucks leave, your property will likely suffer from not only fire and smoke damage, but also widespread water damage and flooding from firefighting efforts. Here are some tips what to do after the fire.
● Limit movement in the home to prevent soot particles from being embedded into upholstery and carpets.
● Keep hands clean so as not to further soil upholstery, walls and woodwork.
● Place clean towels or old linens on rugs, upholstery and carpet traffic areas.
● If electricity is off, empty freezer and refrigerator and prop doors open.
● Clean and protect chrome with light coating of petroleum jelly or oil.
● Wash houseplants on both sides of leaves.
● Change HVAC filter.
● Tape double layers of cheesecloth over air registers.
Call in the professionals at SERVPROⓇ to get the damage under control. Fire and water damage can leave your house unsafe and unlivable. These professionals are trained to clean and restore your home with as little disruption as possible.
For questions regarding mold removal, water or fire damage contact SERVPROⓇ of Pasadena North at (626) 447-4111 or by emailing staff@servpropasadenanorth.com. Visit www.servpropasadenanorth.com for more information.